2016 Contest:
The Latin American and Caribbean Studies Section (LACS) of the Southern Historical Association (SHA) invites submissions for the 2016 Murdo J. MacLeod Book prize. The prize will be awarded to the best book in Latin American and Caribbean, American Borderlands and Frontiers History, or Atlantic World history published in 2015. The prize will be delivered at the 2016 meeting in St. Pete Beach, FL which will be held from November 12 to November 15, 2016. Please send a copy of the book to each of the committee members listed below.
Deadline May 15, 2016
The author must be a LACS member by the time of submission. Send one copy of the book to each to the following four prize committee members:
Alan McPherson
Alan McPherson
College of International Studies, University of Oklahoma
729 Elm Ave, Hester Hall 206
Norman OK 73019
Melina Pappademos
melina.pappademos@uconn.edu
University of Connecticut
Department of History
Wood Hall
241 Glenbrook Road
Storrs, CT 06269
Tiffany A. Sippial
Department of History
310 Thach Hall
Auburn University
Auburn, AL 36849
tat0004@auburn.edu
Tamara Spike (ex officio)
University of North Georgia
Department of History, Anthropology & Philosophy
82 College Circle
Dahlonega, GA 30597
tamara.spike@ung.edu
Past Winners
2015 Winner: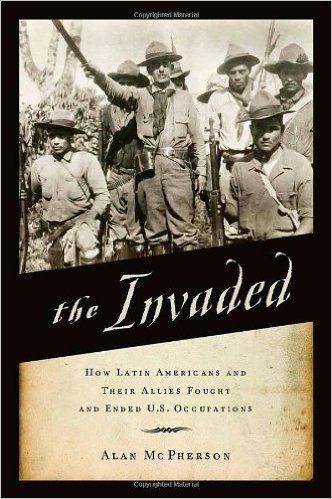 Alan McPherson, The Invaded: How Latin Americans and Their Allies Fought and Ended U.S. Occupations (Oxford University Press, 2014).
McPherson's deeply researched and masterfully executed comparative study transcends all that has come before it regarding the history of military occupations in Nicaragua, Haiti, and the Dominican Republic during the early twentieth century. The author has crafted a compelling explanatory framework that is transnational in scope, yet focused on local political culture and autonomy. In McPherson's hands, agency is inverted, as the author reveals the history of U.S. invasions of Latin American and Caribbean countries from the perspective of the invaded countries themselves. The book is grounded in extensive primary research in Latin American archives and is exquisitely composed. The award committee deems this book a "definitive work" that will have major historiographical importance and will redefine conversations about the impacts of occupation on both occupier and occupied.
2014 Winner: Gregory T. Cushman, University of Kansas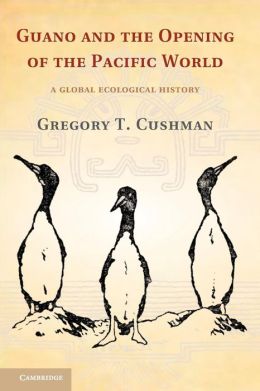 Gregory T. Cushman, Guano and the Opening of the Pacific World: A Global Ecological History (Cambridge University Press, 2014).
2013 Winner: Laura Matthew, Marquette University
Memories of Conquest: Becoming Mexicano in Colonial Guatemala (Chapel Hill: University of North Carolina Press, 2012).
2012: Melina Pappademos, University of Connecticut. Black Political Activism and the Cuban Republic (Chapel Hill: University of North Carolina Press, 2011)
2011: Richard Graham, University of Texas at Austin (Emeritus). Feeding the City: From Street Market to Liberal Reform in Salvador, Brazil, 1780-1860 (University of Texas Press, 2010)



Honorable mention:Virginia Garrard-Burnett, University of Texas at Austin. Terror in the Land of the Holy Spirit: Guatemala under General Efraín Ríos Montt 1982-1983(Oxford University Press, 2010)

2010: Edward Wright Rios, Vanderbilt University, Revolutions in Mexican Catholicism: Reform and Revelation in Oaxaca, 1887-1934 (Duke University Press, 2009)


2009: Brian Owensby, Empire's Law and Indian Justice in Colonial Mexico. Stanford: Stanford University Press, 2008


2008: Juliana Barr, University of Florida, Peace Came in the Form of a Woman (University of North Carolina Press, 2007)

Honorable Mention: Noble David Cook and Alexandra Parma Cook, Florida International University, PPeople of the Volcano: Andean Counterpoint in the Colca Valley of Peru (Duke University Press, 2007)/span>


2007: Bianca Premo, Children of the Father King: Youth, Authority, and Legal Minority in Colonial Lima (University of North Carolina Press, 2005)


2005: Babara Ganson. The Guarani Under Spanish Rule in the Rio de la Plata (Stanford University Press, 2003)


2003: Alejandro de la Fuente. A Nation for All: Race, Inequality, and Politics in Twentieth-Century Cuba (Chapel Hill: University of North Carolina Press, 2001)